WERKSCHAU
Creating the final-project-show at Hochschule Augsburg
The Werkschau of the summer-semester 2012 had the motto: "Nach Raum greifen" (reaching for more space). That concept was turned into a catalogue, photos, a website, promo videos, guidance system and spatial installations.

Responsibilities
General Conception
UX/UI-Design of the Website
Portrait Photography
Conception and Construction of the Facade-Installation

AWARDS

ADC Global Bronze
CSS-Design Award, CSS-Winner, Frenchdesignindex, CSSReel, CSS Awards

Photography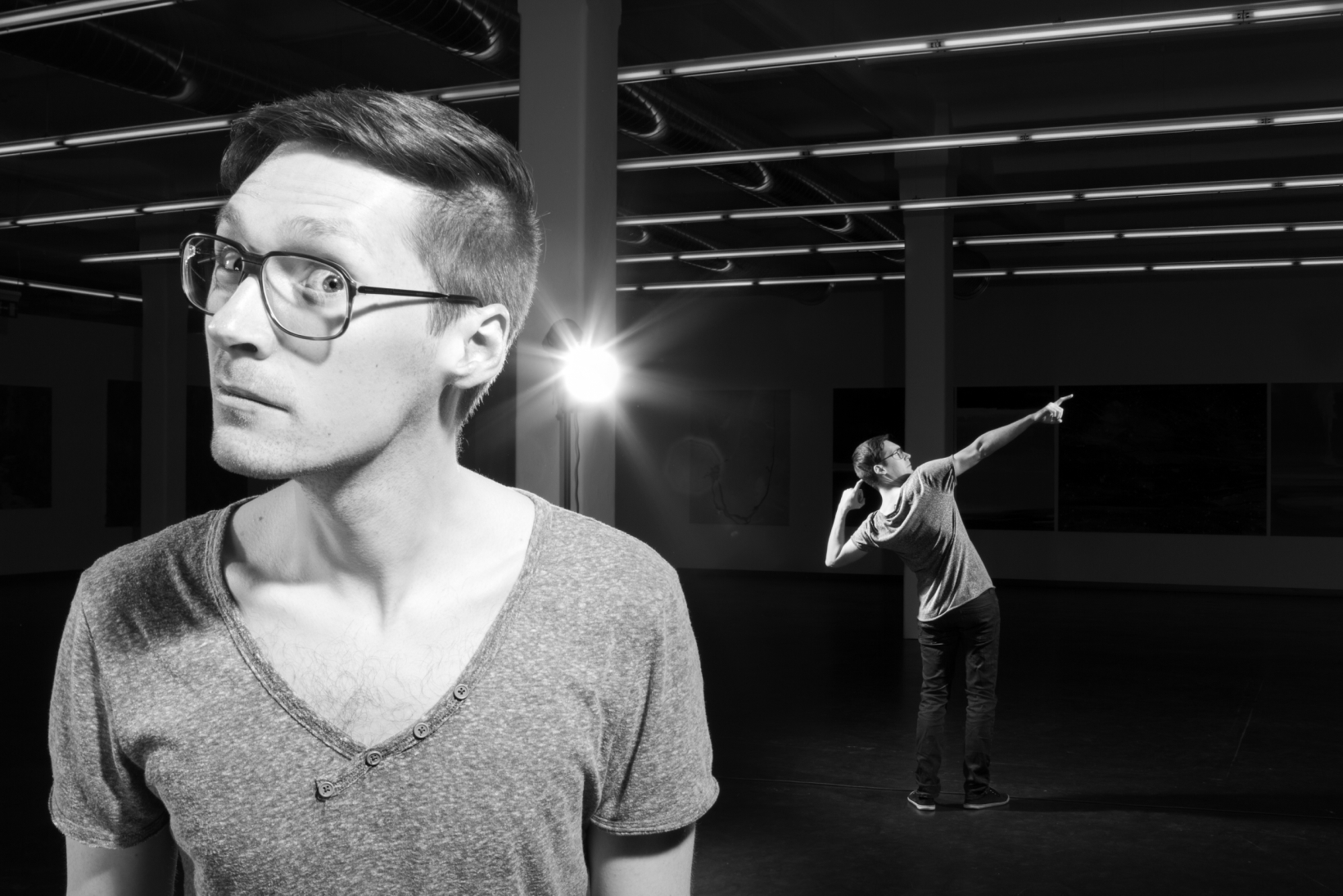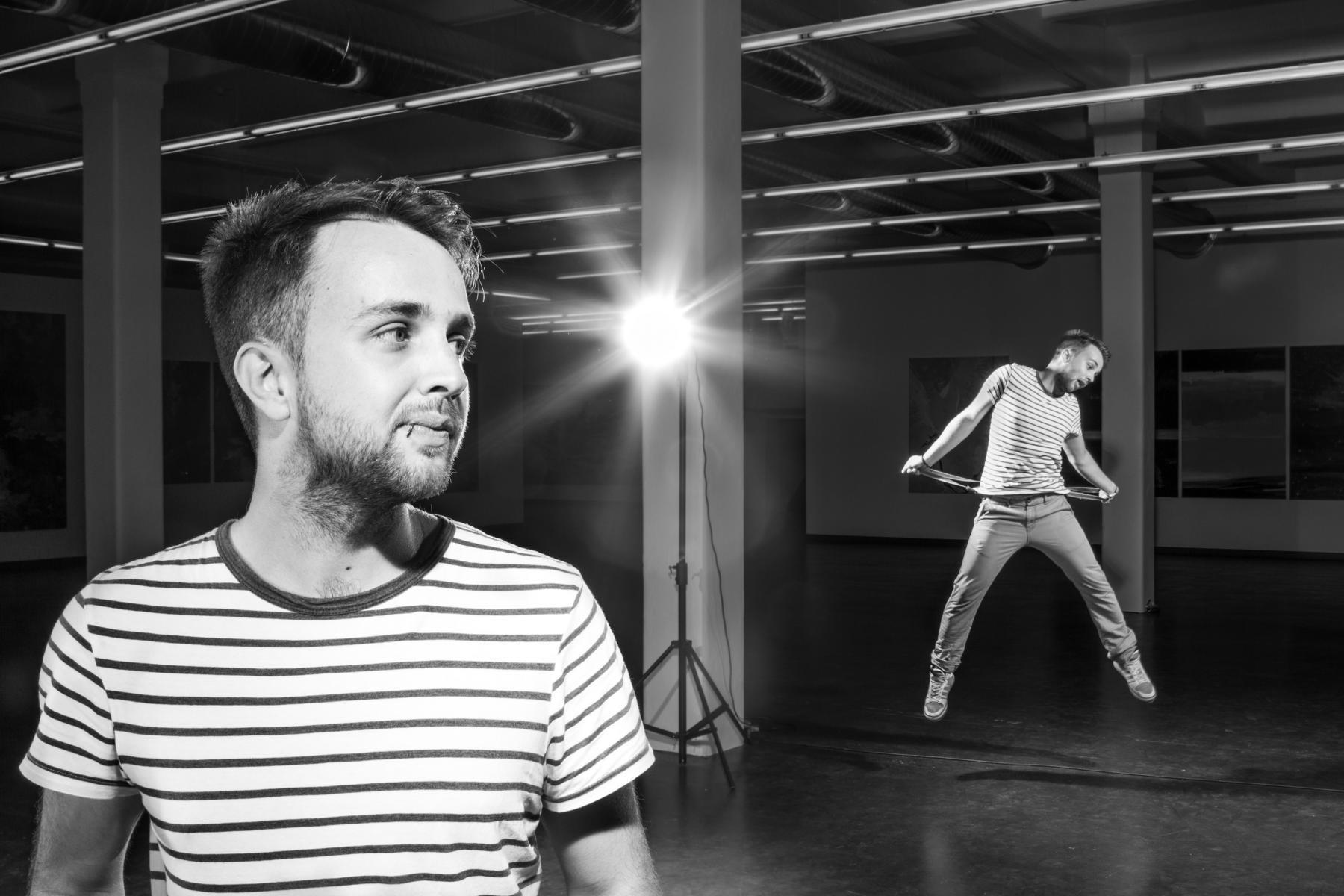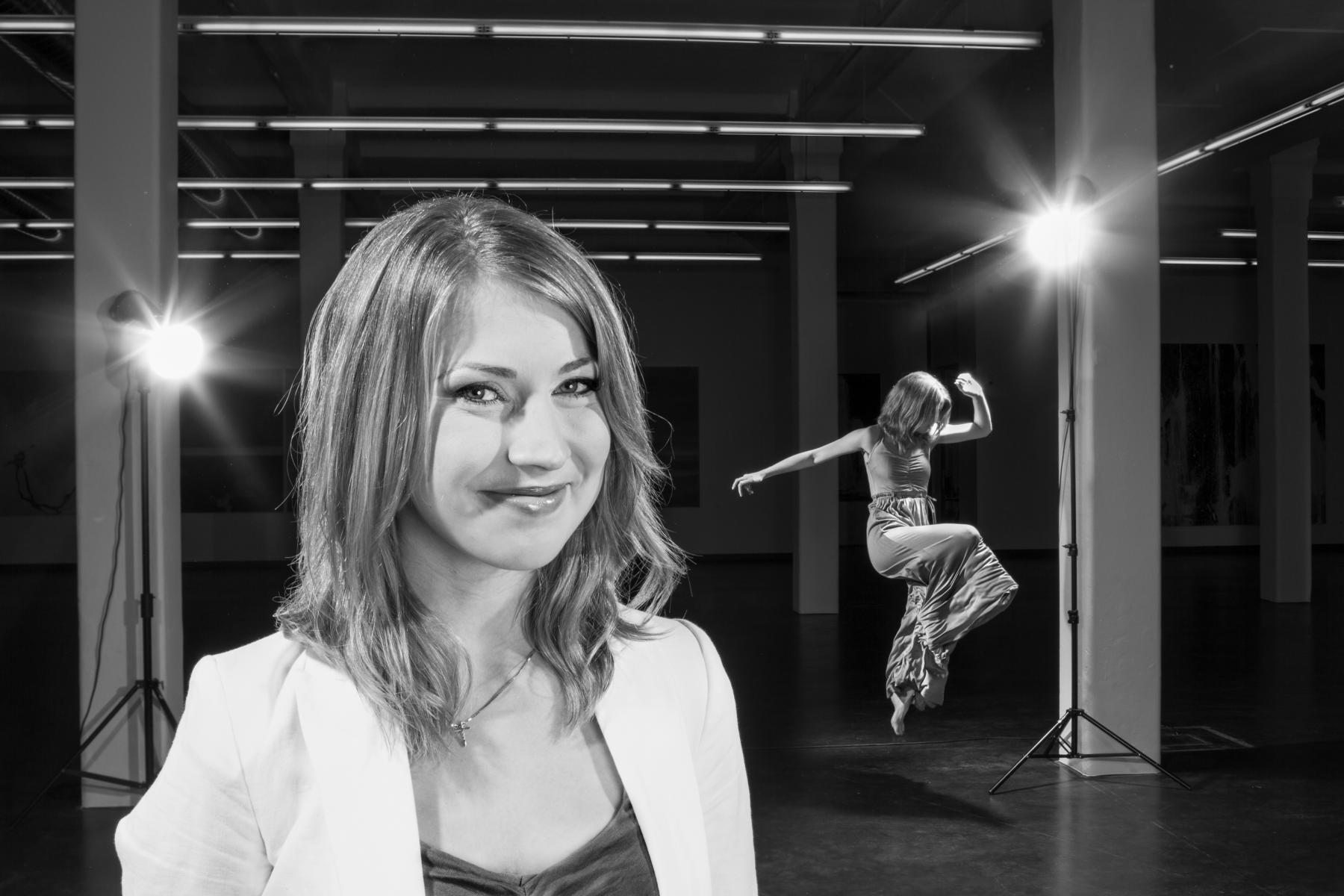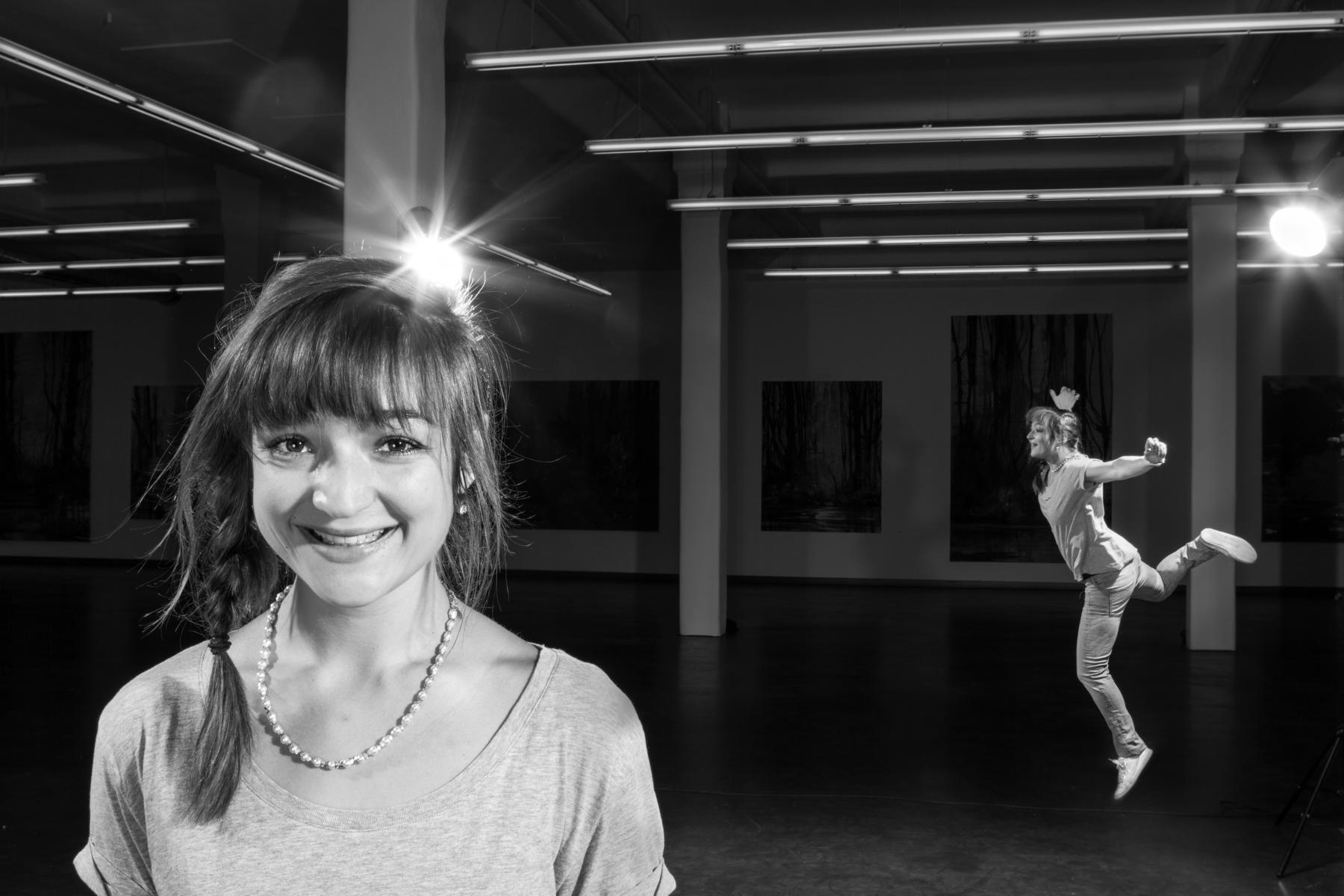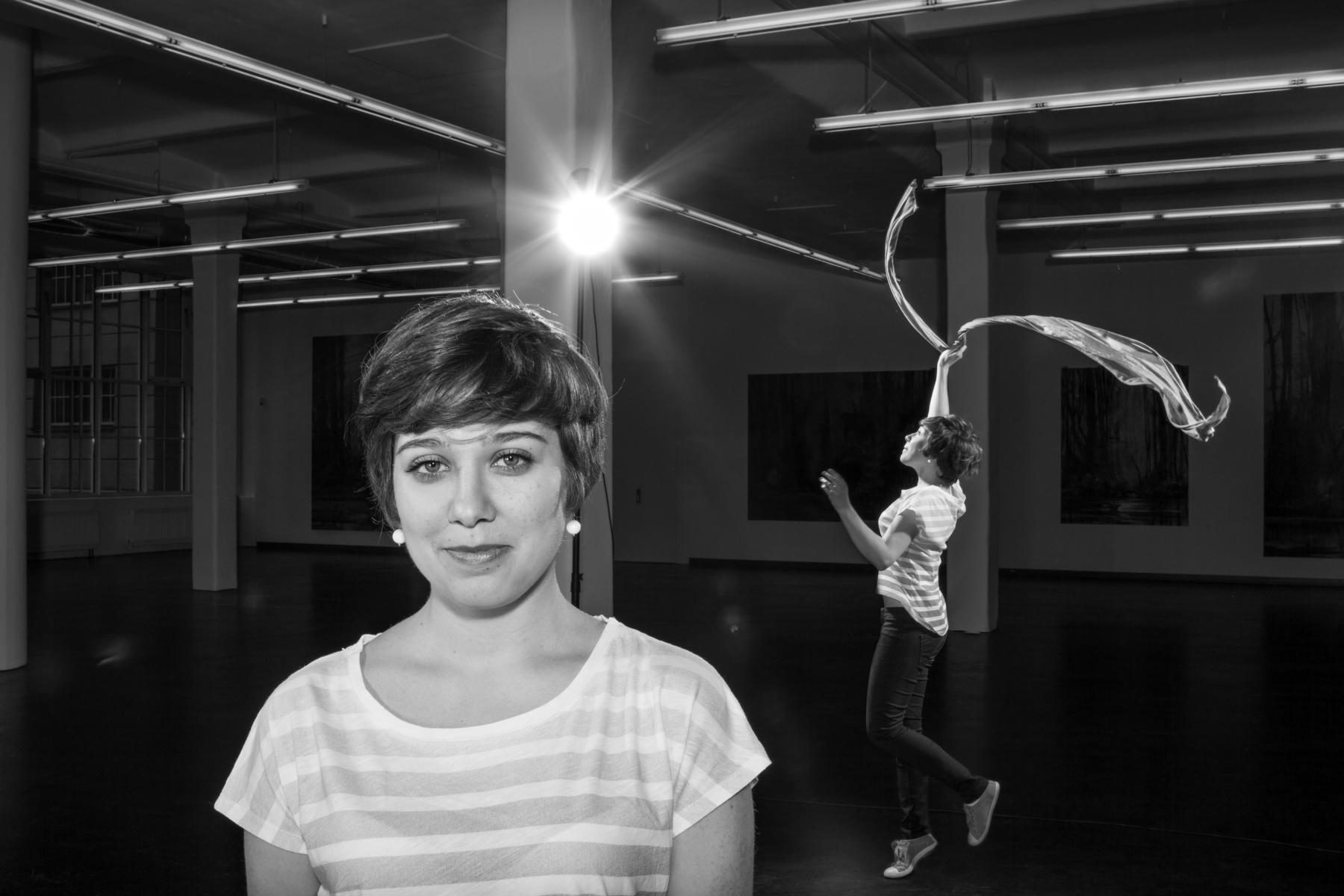 Photographic implementation of the theme "Space" in more than 90 portraits of graduates and staff.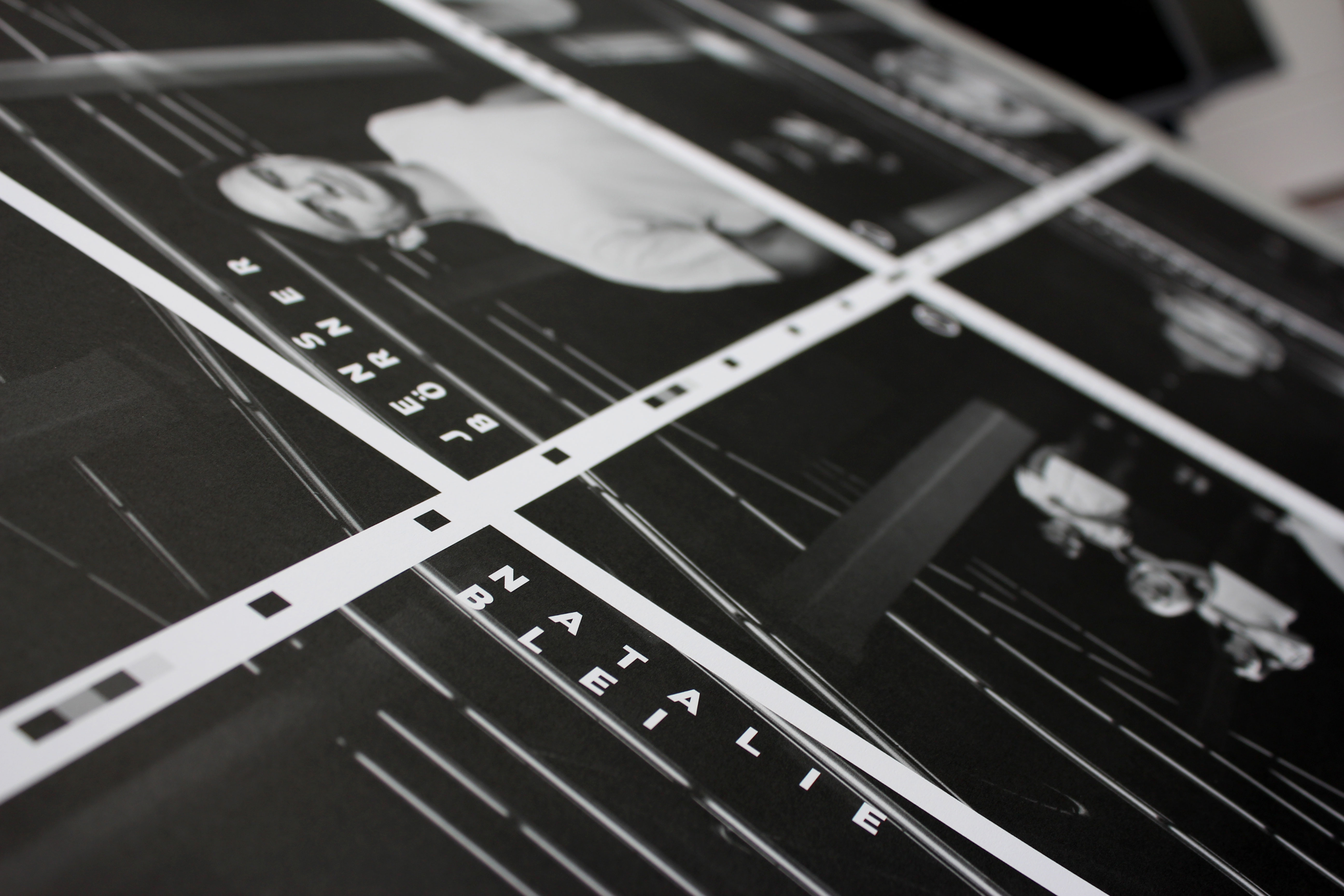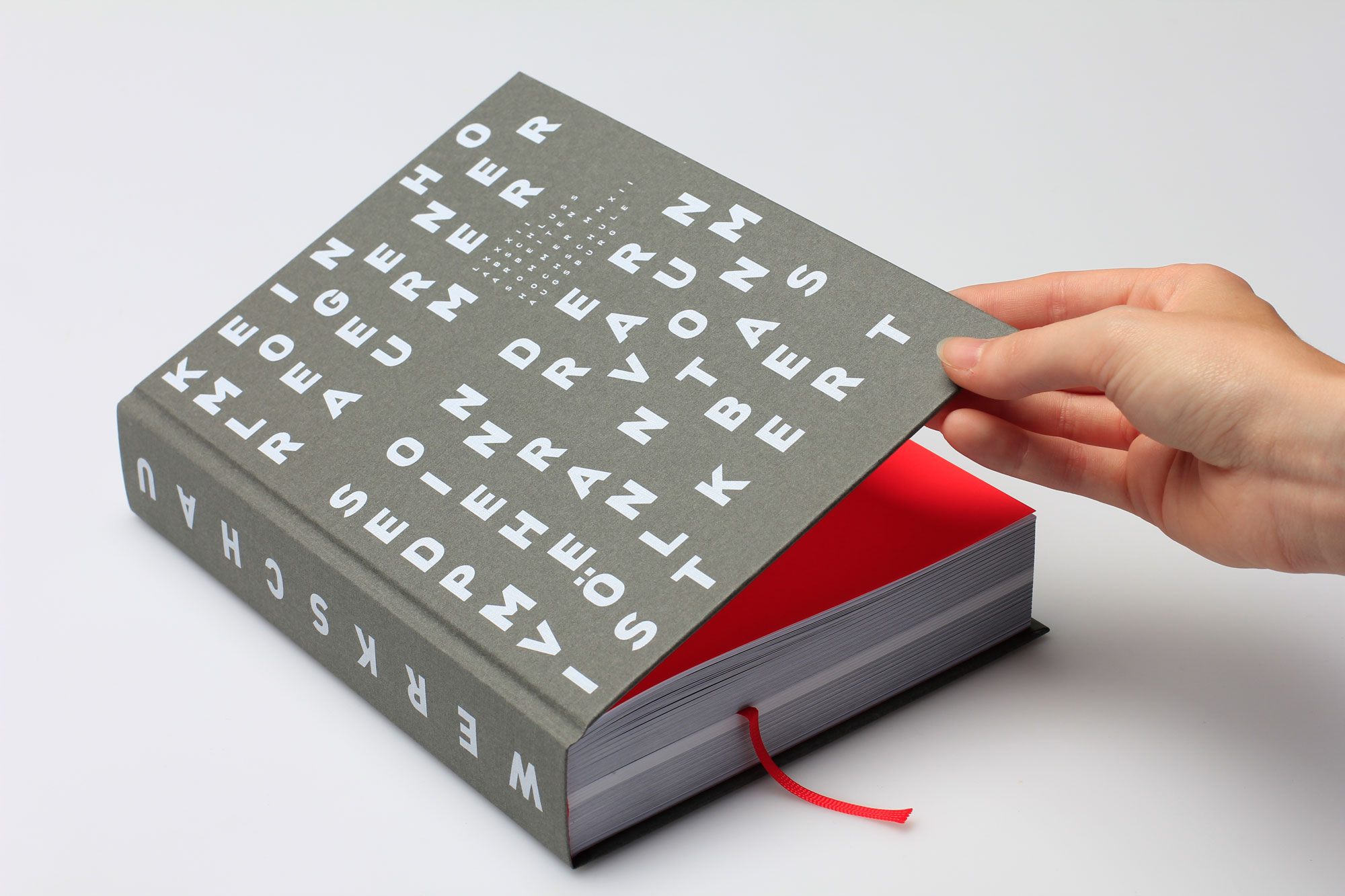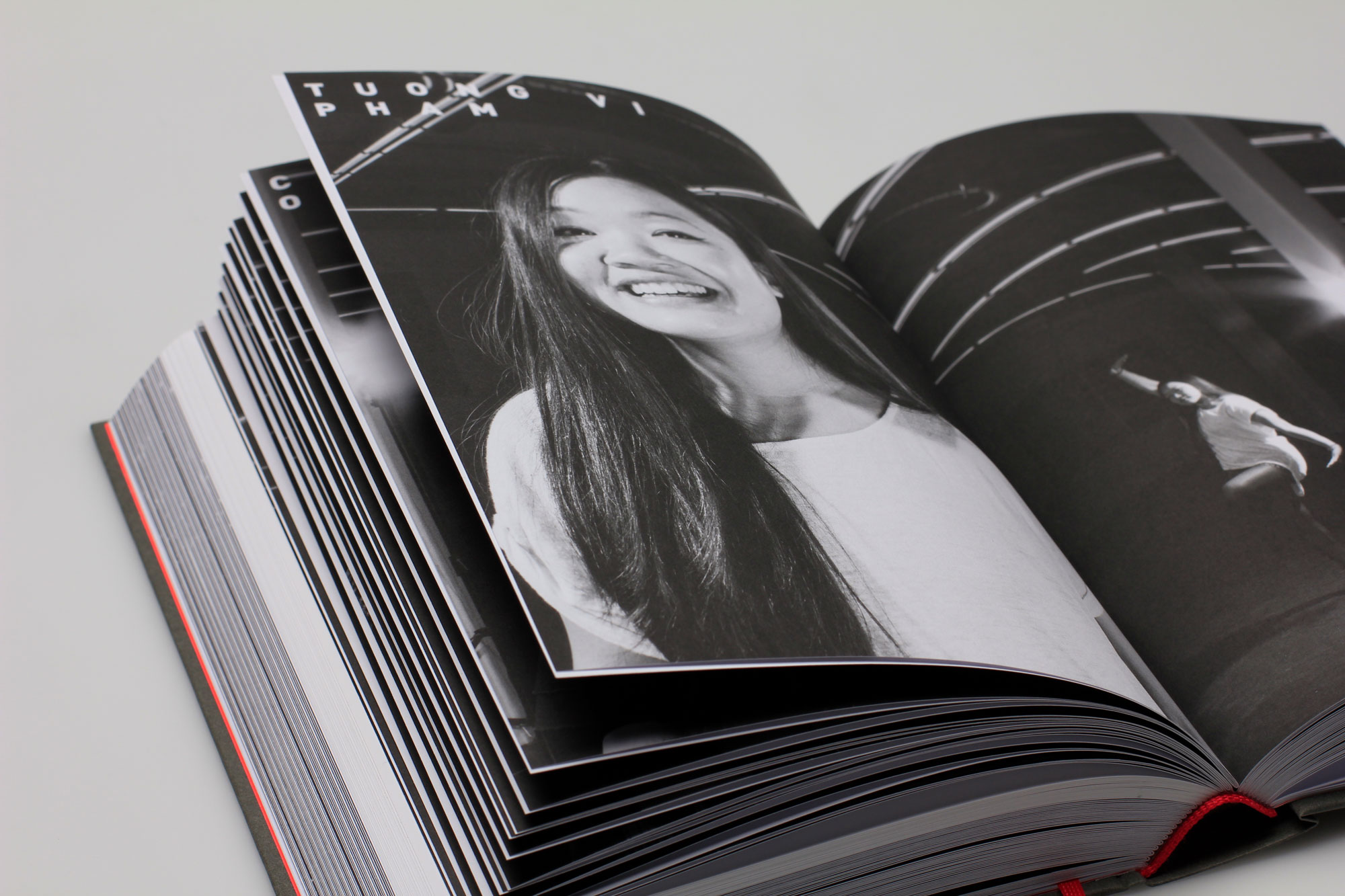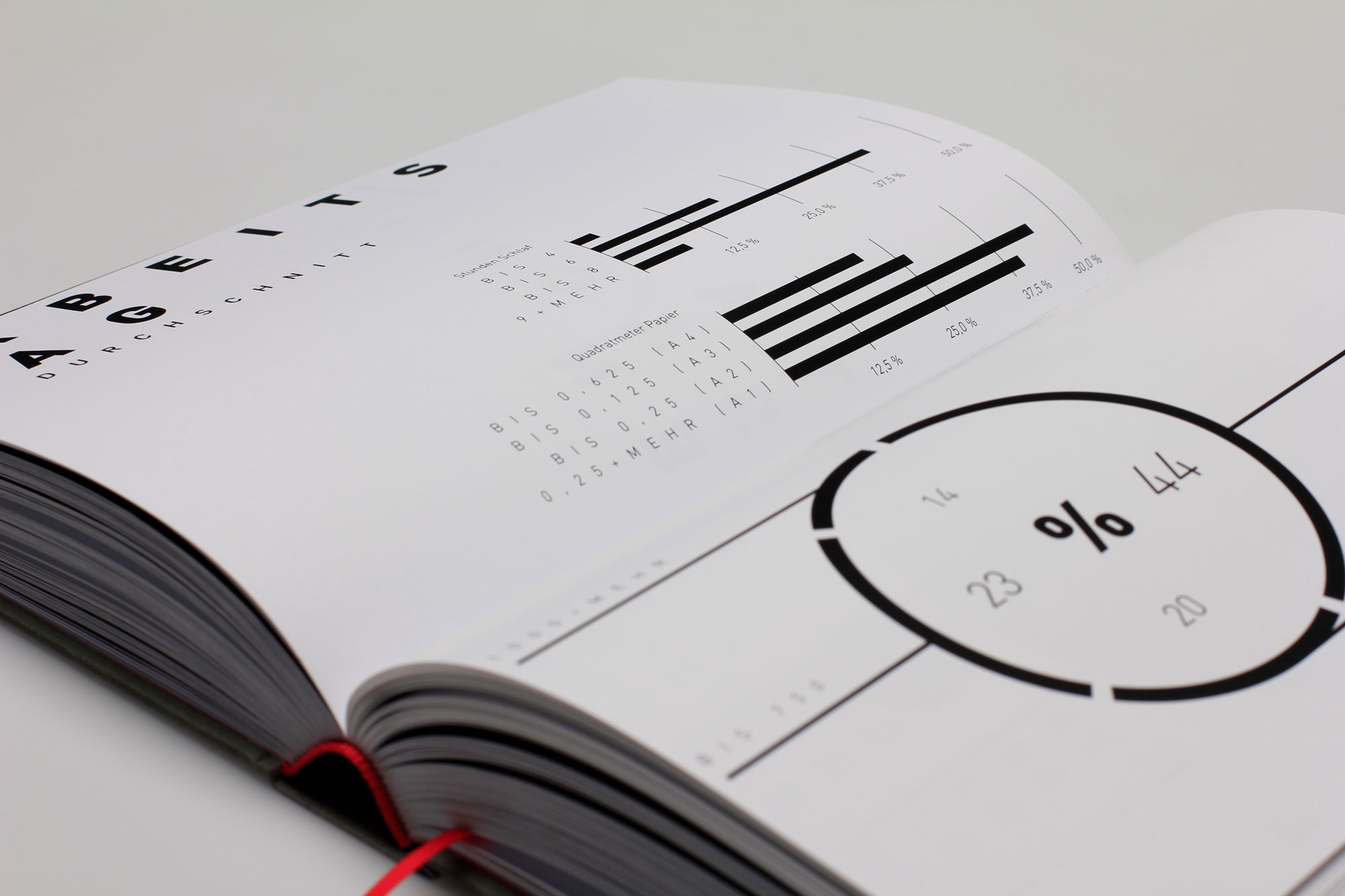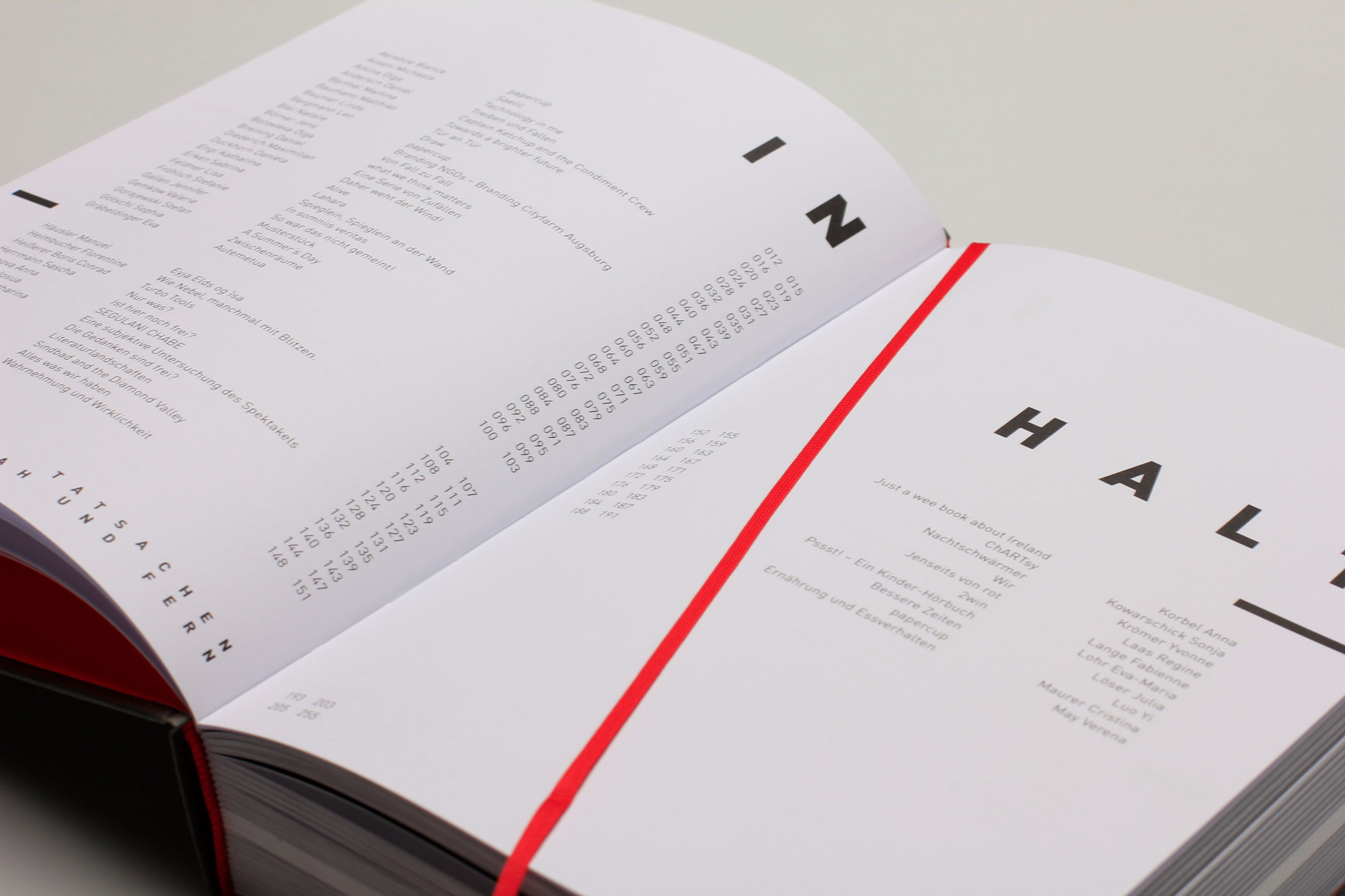 Which were then used as keyvisuals for online and offline communication.
Project Website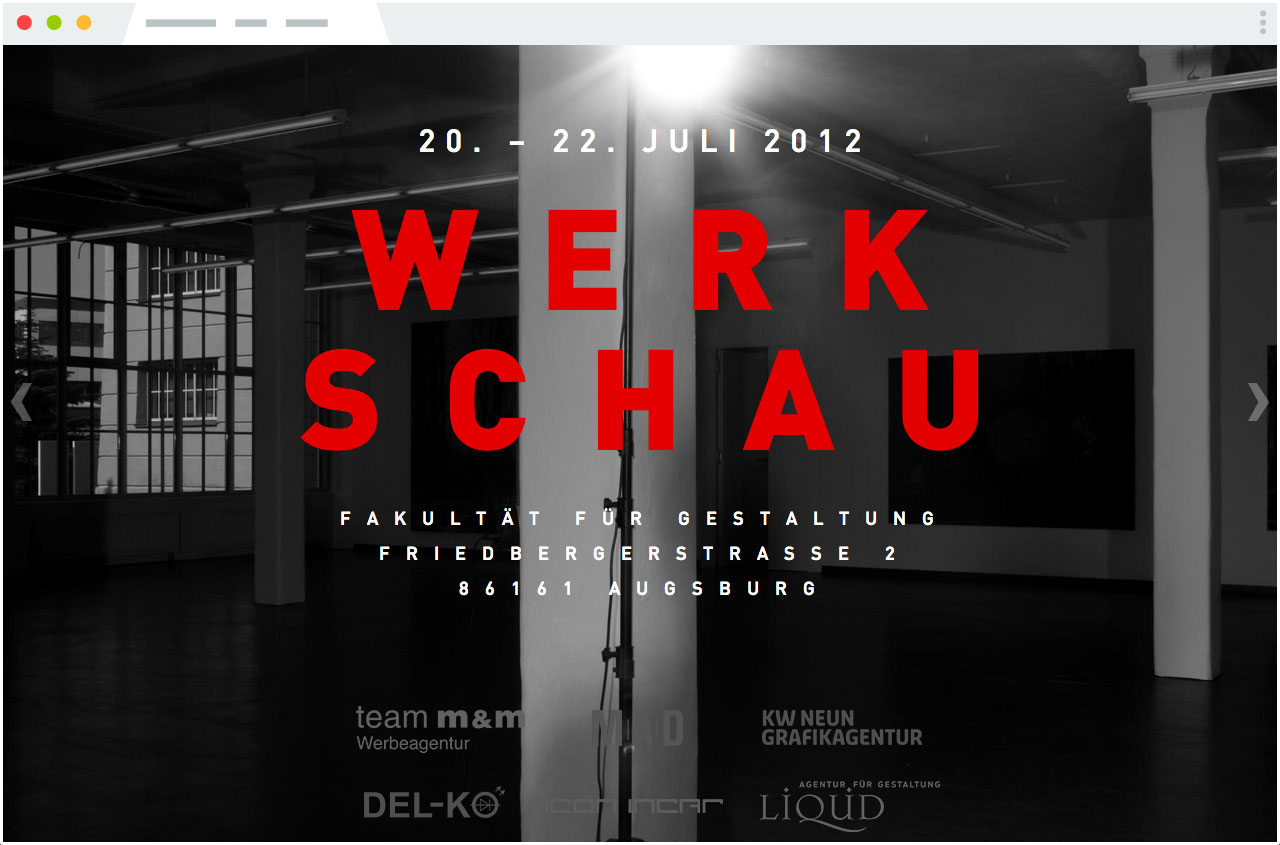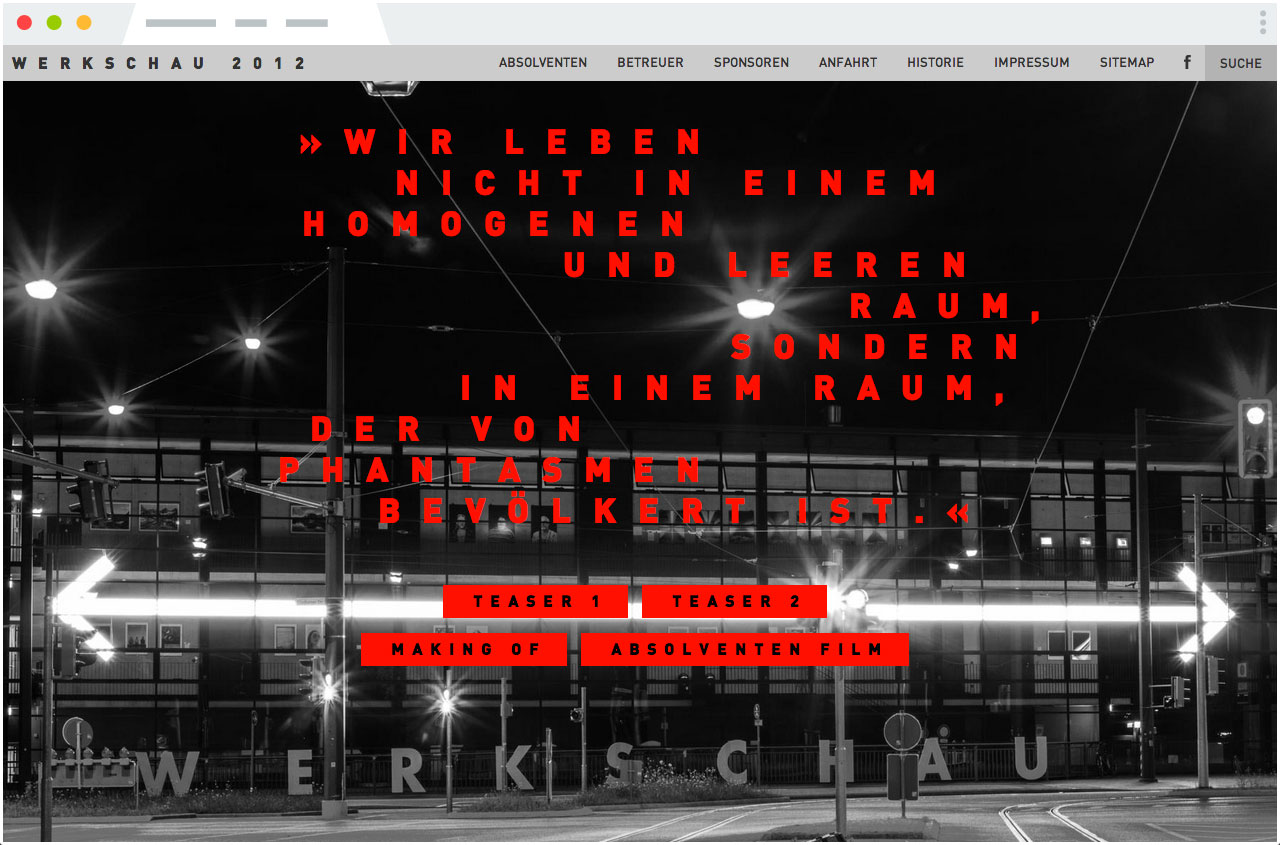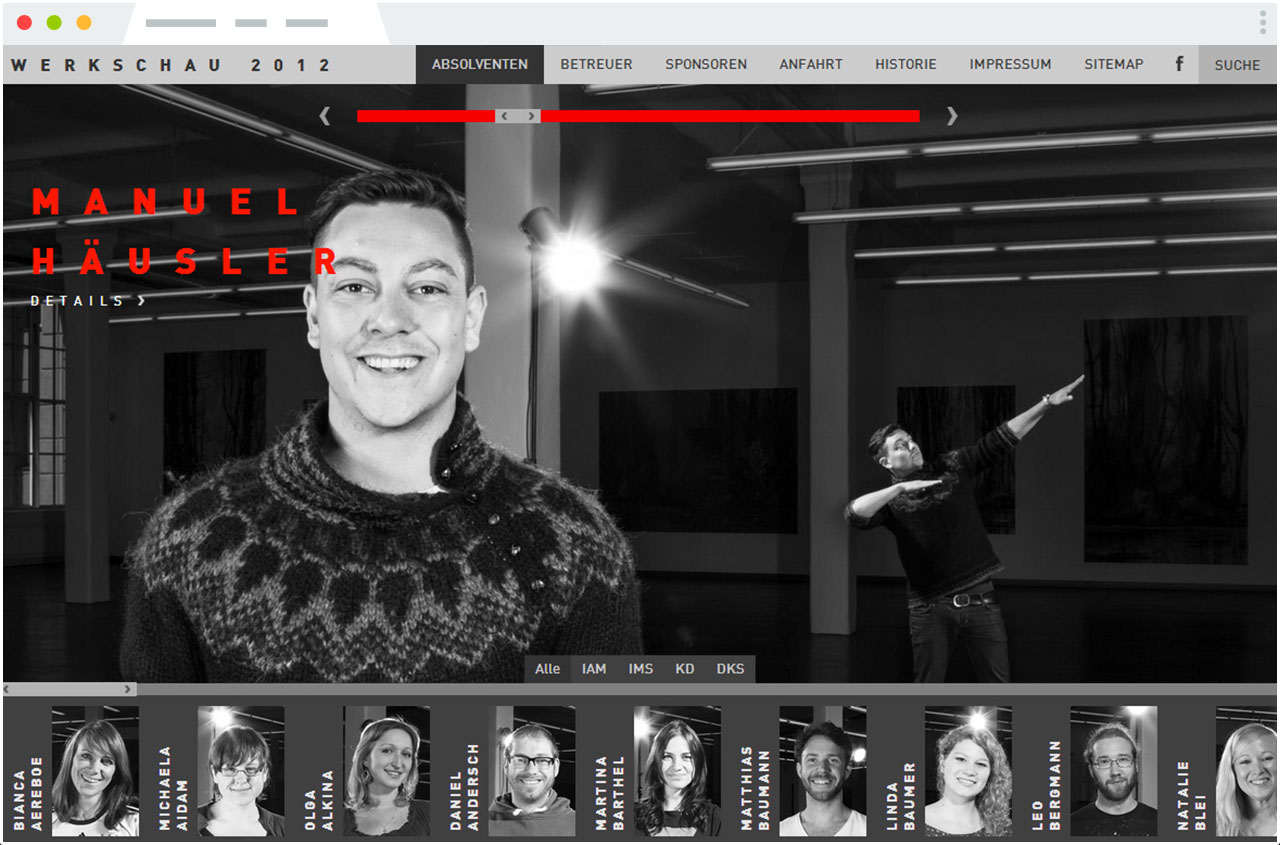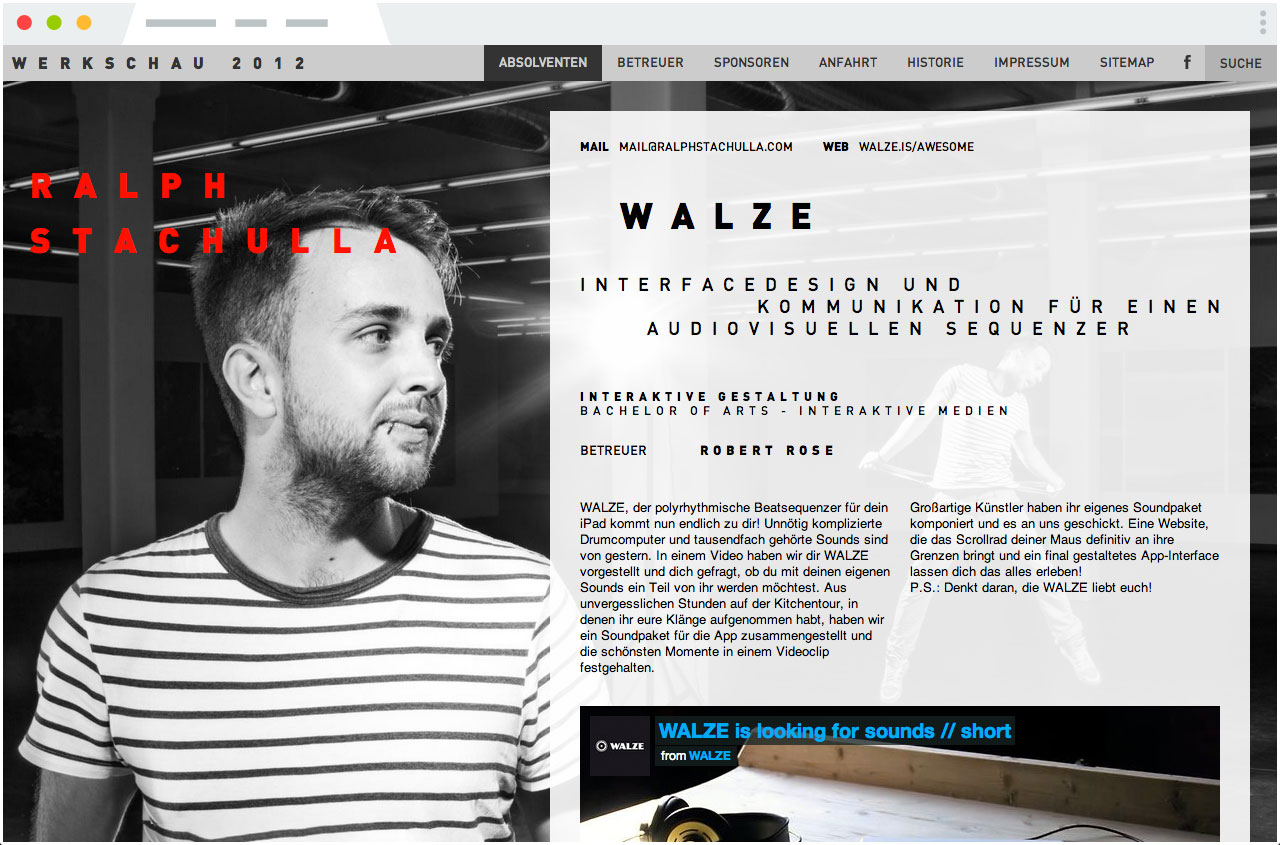 When scrolling through a 360° view of the graduate profiles, in the background the shooting set s revealed:
an art gallery.